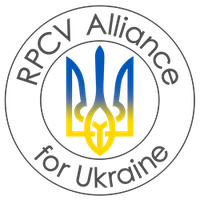 Strategy for Equity and Justice.
Returned Peace Corps Volunteers Alliance for Ukraine (the Alliance) works to empower an international network of people, agencies, and organizations dedicated to fostering a self-determined and globally-connected Ukraine by enacting the shared values of the Peace Corps community. Our organization's strategic goals are inspired by and rooted in our three pillars: community, information, and impact.
As part of enacting the shared values of Ukraine RPCVs, the Alliance has drafted the following action plan to elevate and support RPCV efforts toward racial justice and improved diversity and inclusion practices within Peace Corps Ukraine. We fervently believe that doing so is not only vital for the safety and wellbeing of Volunteers, but also for the development of a democratic, inclusive, and globally-connected Ukraine. Racism and bigotry pose additional challenges and dangers to life at home and during service, especially for BIPOC and LGBTQ+ Volunteers. As a collective group of RPCVs, it is our duty to ally with one another to change this.
Read about our commitment in FY 2021 and beyond:
---