Peace Corps Community Connect
COMMUNITY CONNECT (2021-2022)
This is an initiative of our parent organization, the National Peace Corps Association (NPCA) and a rebranding of the Find the 250K Campaign in years past. Our strategy at the Alliance is seek at least two members from each cohort to  help us "fill in the gaps" of our contacts.  At last count, Peace Corps Ukraine has hosted 53 groups (plus Response!) totaling approximately 3,300 Volunteers.  Our goal is to reach 50% of those RPCVs and connect them to our platform. If you would like to be a Community Connect Officer for your group, please email Elena Krajeski at pcukraineconnect@gmail.com
FIND THE 250K (2018-2020)
It was estimated that by the year 2020, approximately 250,000 Americans  would have served as PCVs. Find the 250k was a community-driven initiative from the National Peace Corps Association that sought to locate, by country, all current and former PCVs. Inspired by this call and interested in uniting our community, the Alliance organized a group of volunteers to gather more than 150 new contacts.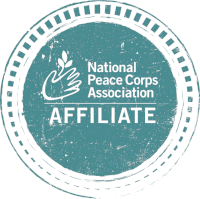 The Returned Peace Corps Volunteers Alliance for Ukraine (RPCV-AUA) is a public charity registered under section 501(c)(3) of the Internal Revenue Code of the United States. We are also an affiliate group of the National Peace Corps Association (NPCA).
NPCA is the nonprofit alumni network at the center of a vibrant community of 220,000 people who share the Peace Corps experience. NPCA champions lifelong commitment to Peace Corps ideals by connecting, engaging and promoting its members and affiliate groups as they continue to make a difference in communities in the U.S. and abroad. NPCA is also dedicated to advocating for, contributing to, and supporting the betterment of the Peace Corps. Visit NPCA to learn more.