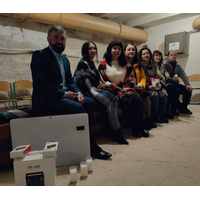 Peremoha is the Ukrainian word for Victory.
The Peremoha Mini-Grants program was launched in the summer of 2022 in response to the Russian military invasion of Ukraine. Returned Peace Corps Volunteers can apply together with a Ukrainian partner they worked with in some way during their service. Funding priorities for the program include humanitarian aid to Ukrainian communities, and projects in alignment with sectors previously implemented by Peace Corps Ukraine: community development, youth development, education, and HIV/AIDS prevention and treatment. We are proud to share with you the stories of the Alliance's Peremoha grantees.
---
RPCV: Kirsten Dyck, Teaching English as a Foreign Language, 2017-2019
Ukrainian Partner: Iryna, volunteer group organizer
Region: Poltava Oblast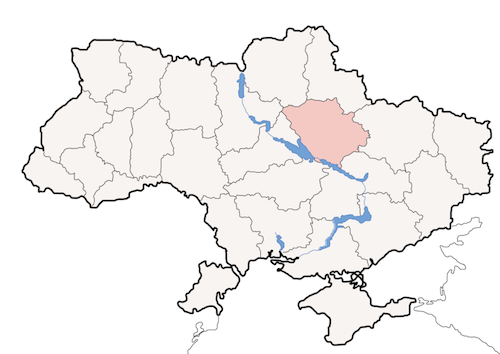 Ukrainian winters get as cold as -4 degrees Fahrenheit. Russia has attacked Ukraine's power grid repeatedly since February 2022, violating international laws of war and leaving thousands of Ukrainian civilians vulnerable to extreme winter temperatures[1]. Unreliable heat and power force many Ukrainian civilians to seek aid to stay warm.
Among the most vulnerable are Ukraine's internally displaced people (IDPs). As of May 2023, 5.1 million Ukrainian IDPs– over 11% of Ukraine's pre-war population–had fled war-torn regions and relocated to safer areas of the country[2]. Almost overnight, many Ukrainian schools and universities converted their facilities into temporary housing and bomb shelters for these refugees. Ukraine's schools and universities have also absorbed teachers and students from conflict zones, sharing their buildings so IDP students can continue to learn.
RPCV Kirsten Dyck's former site in Poltava region is one such university. It houses many students and teachers from an evacuated university in the Donbas region. The basement serves as a shelter for all of its original students and teachers, as well as students from the evacuated university, a nearby grade school, and locals who live in nearby apartment buildings and work in nearby businesses. This basement, however, lacks central heat. As the cold weather returned in late 2022, the space became increasingly unsuitable for prolonged habitation.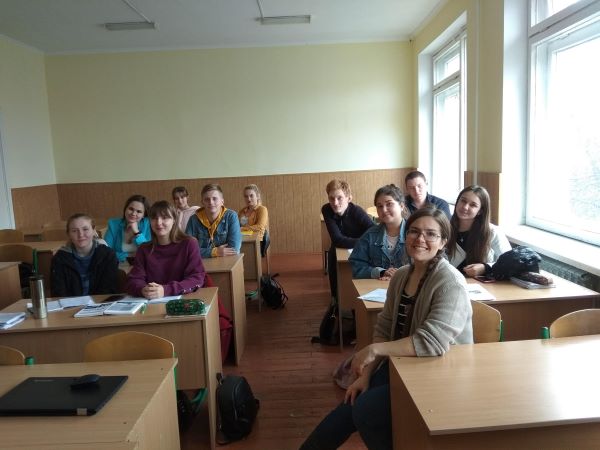 Kirsten and some of her students during her service (2017-2019)
Dr. Iryna and her community volunteer group worked with Kirsten to receive blankets, candles, space heaters, portable batteries for heating purposes, and a backup generator to help heat the basement. They also received power banks to charge smartphones and other devices, so people can maintain electronic communication during emergencies and power outages. Some funds were used to rent a space for a local youth club and to purchase art supplies for youth after-school activities led by university students.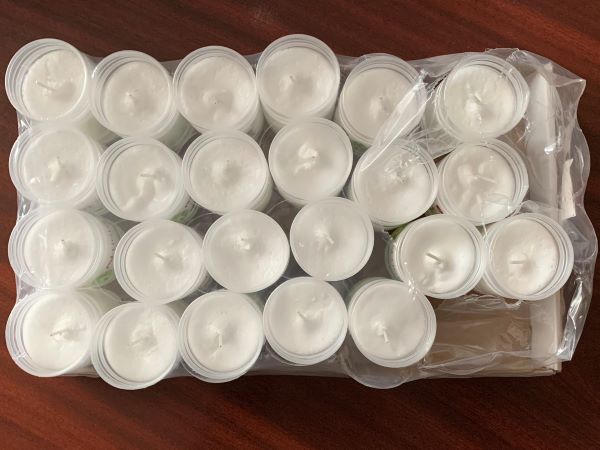 Through your generous donations and the purchase of the Babusya's Kitchen cookbook, we were able to fund this grant and help hundreds of people have a safer winter. Thank you for your support.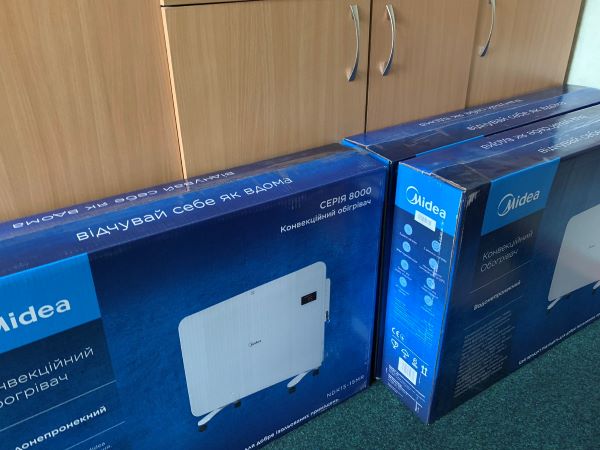 ---
[1] https://www.hrw.org/news/2022/12/06/ukraine-russian-attacks-energy-grid-threaten-civilians
[2]https://www.unrefugees.org/emergencies/ukraine/#:~:text=There%20are%20nearly%205.1%20million,(as%20of%20May%202023).
---