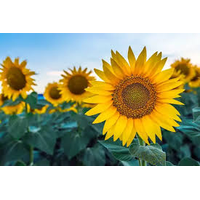 We are incredibly excited to announce our Peremoha Auction for Action! We're hosting a virtual auction from October 1st to October 8th, 2023, to fundraise for another round of Peremoha Mini-Grants for community leaders in Ukraine. Help us reach our goal of $10,000!
Have an item to donate? Talented with your hands and can make an item to donate? Connected with a business or organization that would like to donate? Help us out and complete this form with the item details. Items of at least $50 fair market value, including goods, experiences, art, and more, are welcome - though we reserve the right to discretion if an item is not quite the right fit. For questions, please email allianceforukraine@gmail.com.
Additionally, please share the auction with others. Below you can find an AUA Auction for Action Ask document that can be downloaded to share this information. We also have an event posting on this website, Facebook, and LinkedIn.
The Alliance for Ukraine is proud to have offered three rounds of Peremoha Mini-Grants to date as an opportunity for Ukraine RPCVs to continue connecting Ukrainian partners to needed resources. These grants average $1,000 to $1,500 and allow our Ukrainian counterparts to complete important work during these difficult times. See our website for grant program information and testimonials of past grantees. These testimonials include grantees who have provided heating, power, WIFI, school supplies, cooking supplies and more for internally displaced people and children.
We will have more details forthcoming on the auction and how to participate. We appreciate any assistance you're able to give. Thank you for your support and spirit for a beautiful country so many of us were lucky to call home. Ukraine will prevail.
With Ukrainian Pride,
RPCV Alliance for Ukraine- Fundraising Committee, Grants Committee, and the Board of Directors

---