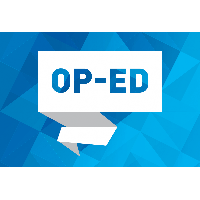 Information on how to write an op-ed (UPDATED!):

On February 9th the National Peace Corps Association (NPCA) hosted an op-ed writing workshop for RPCVs interested in writing about the war in Ukraine. Ukraine RPCVs have been speaking their truth about the Russian invasion in so many ways over the past year. This includes members who have submitted and seen their opinion pieces published, due to their unique perspective about the crisis.
Newspapers around the country are highly interested in the viewpoint of individuals who have lived in Ukraine and know its people. This is a moment when we can share our first-hand knowledge of the crisis with people in our communities who may not be familiar with Ukraine, but we recognize not everyone knows the process for writing an op-ed or where to even begin to get one published.
Steps to writing and submitting your op-ed:
Realize Ukrainian Peace Corps Volunteers have a unique and powerful voice.

Write the NPCA at advocacy@peacecorpsconnect.org to let them know which paper you will submit to so they don't have multiple people submitting to the same newspaper.

Google the name of the newspaper you want to submit to and the phrase "op-ed submission" (e.g. "Baltimore Sun op-ed submission") to find out how many words are allowed, how they want it submitted (e.g. pasted into an email, pasted into a form on their website), do they want your address, phone number, and email at the end, and whether they require an exclusive.

Begin completing the op-ed by drafting your experiences from the Peace Corps with eye to not exceeding the word count allowed by your newspaper.

To learn the number of people from your state who have served in the Peace Corps go to

https://www.peacecorpsconnect.org/cpages/advocacy-toolkits

Find the contact information for the op-ed editor. Find the name and phone number of the op-ed editor by Googling the name of the paper and the phrase "op-ed editor" or "editorial page editor" (e.g. Baltimore Sun op-ed editor) or by calling the newspaper and asking for their name.

Call the op-ed editor as soon as possible. Let them know your name, that you live in the community, and where you served in Ukraine. Ask if they have a moment to talk. If they do, let them know that you are a Returned Peace Corps Volunteer from Ukraine that wishes to share your experiences in Ukraine and emphasize why it is critical to support the people of Ukraine during this war. Include at least one action that you wish to encourage (e.g. call your representative and urge for the closing of Ukrainian airspace).

To ensure your article stays under the word limit, make sure to pay particular attention to unnecessary wording. This

website can help.
Two RPCVs were vital in sharing their experiences writing op-eds: Mathew Hoffman and David Jarmul.
Mathew Hoffman wrote his op-ed because he felt that most of the news he was reading at the time was not provigin the human and Ukrainian viewpoint, but instead was focusing on the war from a political science and international relations approach. His article highlights the human connections he made while serving: his host family, students, and shop owners are all referenced. Their stories, bravery, and humanity amplified.
David Jarmul is an accomplished author and educator who served two separate times in the Peace Corps, once in Nepal and again in Moldova. He explained that op-eds work only when authors write from their own personal experience. Think locally and address your audience. If you are writing for a newspaper in Cleveland, OH, the op-ed could look very different than if you were writing for an op-ed in a NYC paper. He also included this outline of "How to Write an Op-ed".

If you would like to see the full recording of the event, check out our Youtube Page!
---