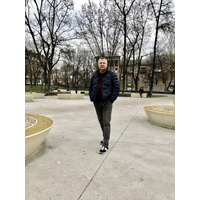 Oleg Smiychyk's 25 Years of Heartfelt Leadership
By Michael Andrews: Response RPCV, Ukraine
Oleg Smiychyk is not particularly impressed with academic credentials, even though he has several university degrees, including one in finance. To Oleg, the measure of a person begins with encountering the size of one's heart.
Considering heartfelt humanity first has become the guide star of Oleg's 25-year career at Peace Corps Ukraine – a milestone he reached in March 2021. He is not at all dismissive of academic achievement. Among the 2,000 volunteers he has shepherded as a program manager have been PhDs, business professionals and new college graduates alike. But what people do for a living or the salary they make back at home are not high on Oleg's list of attributes to prioritize.
"I used to be under the impression that most important was Goal One," Oleg says as he reflects on his illustrious career from his flat in Kyiv, "first you need to be excellent at work. But I have shifted because I have so many examples of people who are beloved because they are able to accomplish a lot in Goal Two and Goal Three. If you don't have a friendly and nice attitude toward people you meet at the bus, the café or the cleaning lady at your school, there is a chance you will have a tough experience in Ukraine."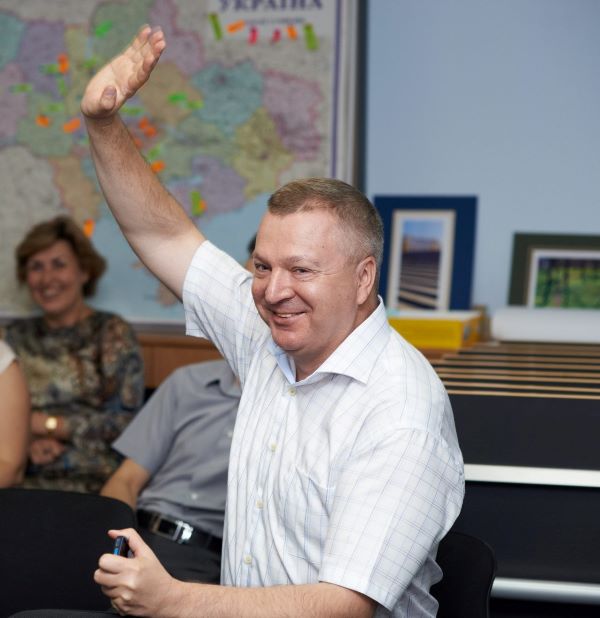 "I don't try to see what is bad about a person, I try to see what is good.

If I know your personal story, I can give more help."
Oleg's perspective serves him well. Even during this stressful time, while the pandemic rages and regular plans falter, Oleg depends on close personal relationships to pull him through. Although he does not have a Facebook account, he keeps in touch with 200 of his former Volunteers all over the world. He calls them "my people."
One example typifies Oleg's commitment to his people-first mantra. A former Volunteer in Oleg's region was in danger of scrapping her wedding plans because her fiancé lived in Lithuania and she had returned home during the March 2020 global evacuation. Because of the pandemic, neither bride nor groom could travel to their partner's home country. Oleg arranged for them to meet and marry in Kyiv last December, because Ukraine was still open. "They call me their Fairy Godmother," Oleg recounts with pride.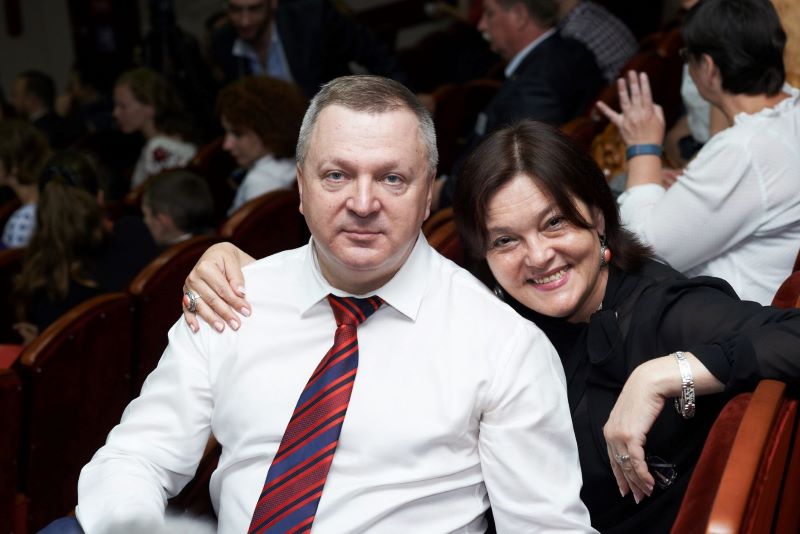 Oleg's jocular demeanor permeates all his reflections. When you ask about his disappointments during the last two-and-one-half decades with Peace Corps Ukraine, he has to stop and think. He can't recall regrets.
"I used to have a Russian literature teacher who called students who gave her the most problems her flowers," Oleg explains. "I still remember this story from my childhood. My teacher was so smart. There are some people who are flowers; they just need a little more water. I don't try to see what is bad about a person, I try to see what is good. If I know your personal story, I can give more help."
Anyone who knows Oleg, from Group Five in his early days to those who evacuated last year, can attest to the impact of his approach. Oleg can prove that if you get the heart right, work takes care of itself.
***
Want to read more? See this 2018 story featuring Oleg and his role helping re-open programs in Khersons'ka Oblast.
---