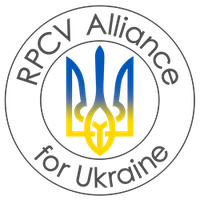 Resources for COVID-19 Peace Corps Evacuees.
Evacuation Assistance Mentorship Program- a peer-to-peer mentoring program run by the RPCV Alliance for Ukraine. PCVs seeking mentorship will be matched with an RPCV who can help with job ideas, resumes, culture shock, and general support.
Peace Corps Subreddit- A subreddit for everything Peace Corps related. Volunteer run and officiated. This is not an official Peace Corps page.
Peace Corps COVID 19 Support- RPCVs and PCVs coming together to find ways to support each other. This is a volunteer run Facebook page.
Peace Corps Couch Surf- People offering spare rooms.
RPCV Careers- A good place to check for career fairs, resume help, and other things. This Facebook page is managed by Peace Corps and includes contact info for the career advisor. They will host both virtual and in-person events.
RPCV Jobs- A great place to check for job announcements. This Facebook group is volunteer run.
Support Spreadsheet- A Google spreadsheet allows people to sign up and share what they need and what they are willing to offer.
Explanation of Health Care Benefits for Evacuees- Written by a RPCV who currently works in health care, this includes information on how to obtain health care benefits
Peace Corps Career Link- Search job postings that are posted just for RPCVs.
If you know of a resource that should be included, please email us and we'll add it to the list!
---