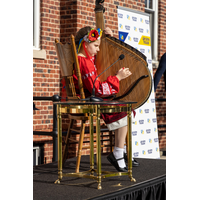 Overview
Over 160 guests attended our benefit dinner at the Ukraine House in Washington, DC in last Saturday evening. We co-hosted the event with one of our sister affiliate groups, RPCV/Washington, to fundraise for the Individual First Aid Kits (IFAKs) campaign.
Outside there were a number of activities including a DIY flower crown or "вінок" station, a silent auction, live bandura music, IFAK display, and an RPCV Ukraine story slam. Inside guests could take a Ukrainian language workshop, view a slide show of submitted photographs from UA-RPCVs over the years, or simply wander the museum-like venue and admire the many original Ukrainian artworks.
Dinner included a menu of potato varenyky, holubtsi, borshch, kovbasa, and cabbage pyroshky. To drink, there was a generous selection of wine provided by our sponsors (see below).
We were honored by the attendance of two very special guests: the Ambassador of Ukraine, Oksana Markarova, and the Peace Corps CEO, Carol Spahn, both who gave inspiring remarks on the main stage.
After reconciling all revenue and expenses, we are very pleased to announce that we exceeded our fundraising goal of $10,000 for this event and continue to receive donations to the IFAK campaign.
Venue
The Ukraine House was opened in August 2021 as a place for Ukrainian cultural events and as a meeting space for diplomacy and discussions. The three-story brick building is newly renovated and filled with original artworks by Ukrainian artists. It was the perfect setting for our event and the Alliance extends its deepest gratitude to the Ukraine House Foundation and the Administrative Director, Mariana Falkova, for allowing us to use it in-kind.
If you are planning a private or corporate event in DC, consider booking this venue!
Sponsors
Exiles

is a popular bar and restaurant on U St and is owned by RPCV Brian Hillery

Supra

is a well-regarded Georgian restaurant with various locations in the DC area

National Peace Corps Association (NPCA)

is the parent organization of the RPCV Alliance for Ukraine
Thank You
Caterers:
Spouses of the Ukrainian Embassy staff

Pani Luba of St. Andrews Ukrainian Orthodox Church in Silver Spring, MD
Event Volunteers:
Elena Krajeski (event co-coordinator)

Pattie Walsh (event co-coordinator)

Tyler Lloyd (photographer)

Lauren Grubbs (vinok craftmaster)

Jeff Pflanz (front gate host)

Kevin Richardson (front gate host)

Eliza Hokanson (silent auction organizer)

Dane Steeves (MC)

Anya, Nastya, and Natalka Kontratyuk (language trainers)

Jonathan Sellstrom (wine table attendant)

Emile & Olesya (IFAK display)

Stacey Downey and Michael Svetlik (kitchen prep)

Katie Deierlein & Mark Simeone (misc tasks)

Eric Brownstein (slide show tech)

Ted & Eshalla (catering support)

Gwen Manthey (baker)
Supporting RPCV Alliance for Ukraine Board Members:
Cortney Copeland (President)

Mary Fasano (Treasurer)

Natalia Joseph, Raisa Alstodt, & Brenda Semerenko (Communications)
All photos by Tyler Lloyd (RPCV Burkina Faso)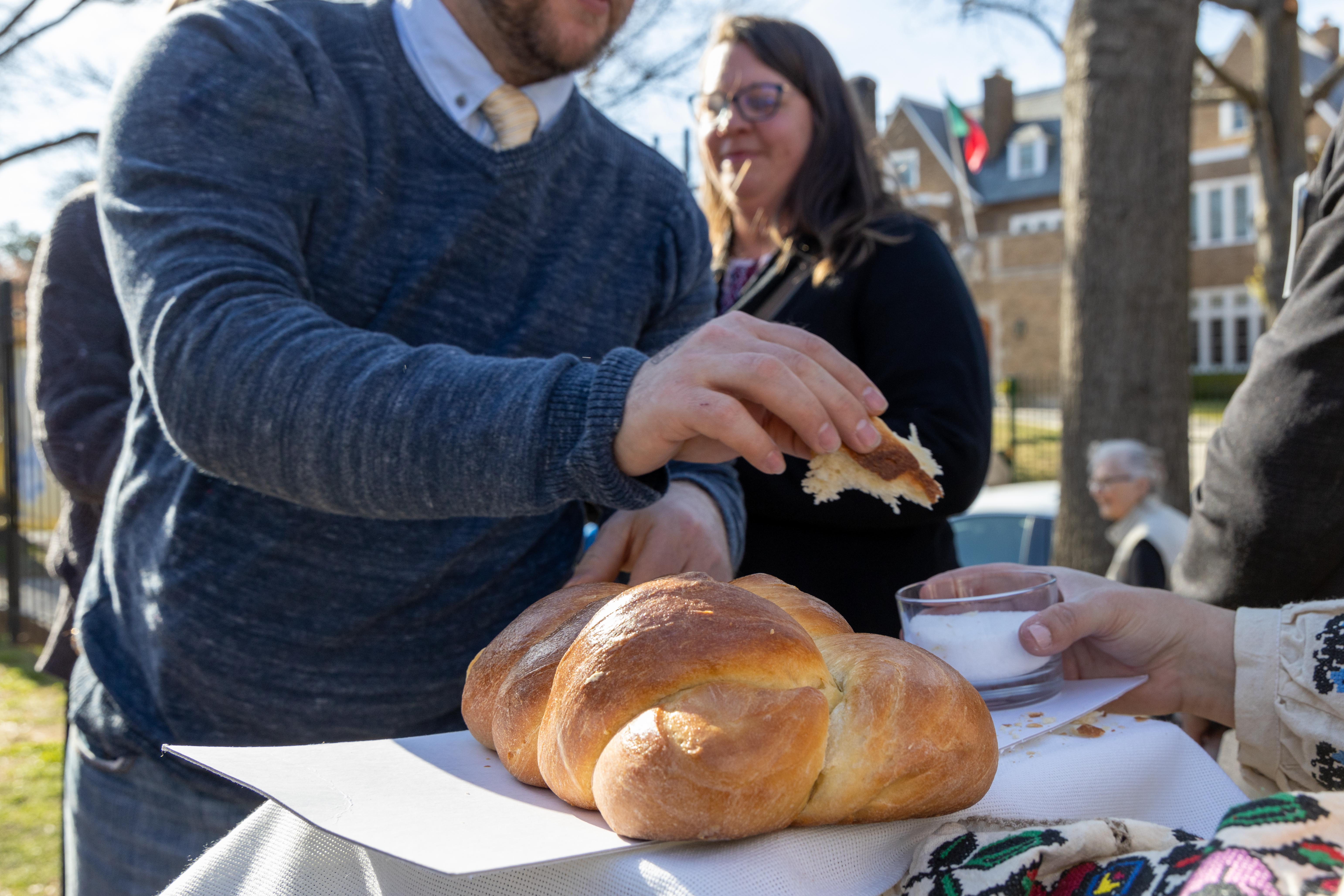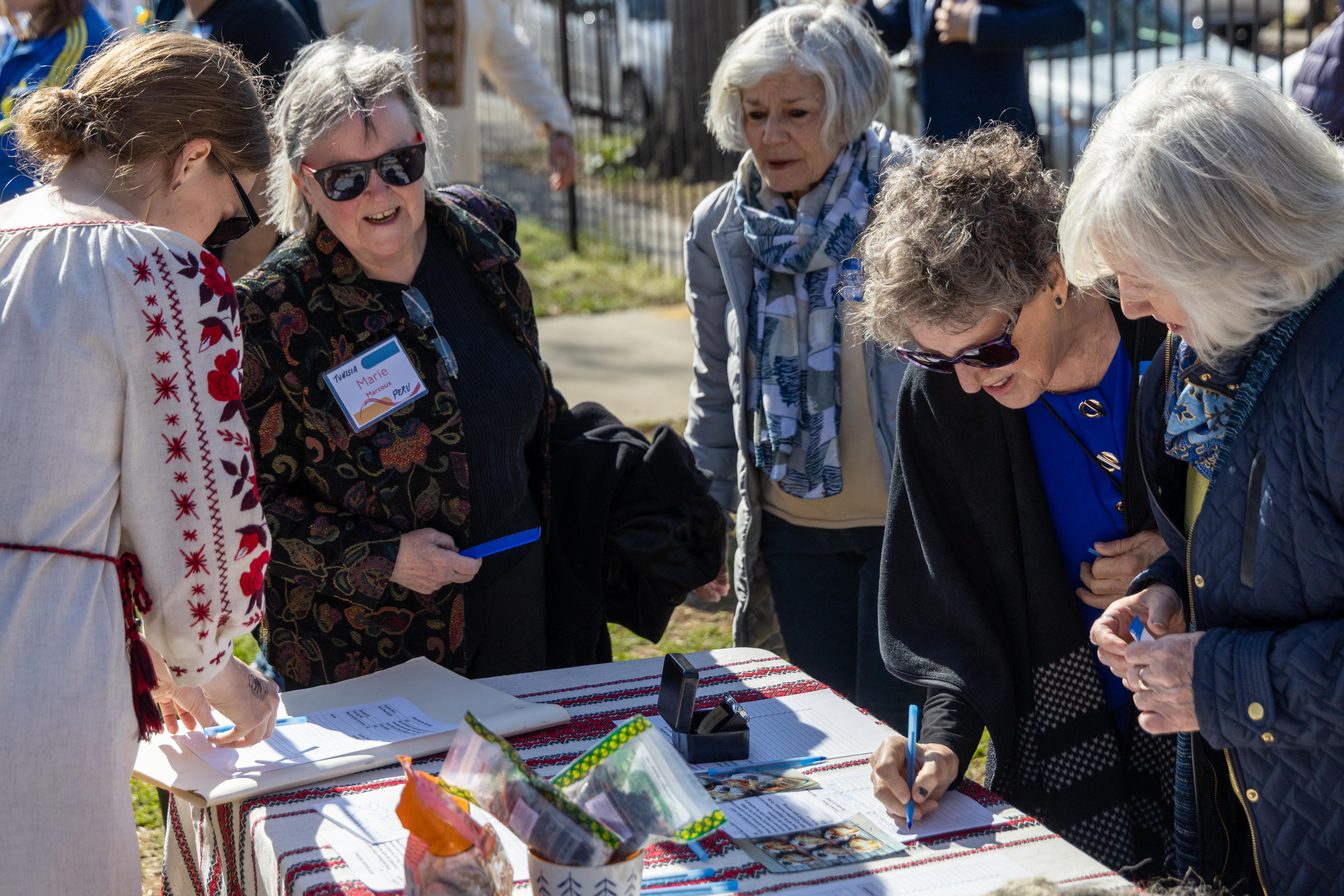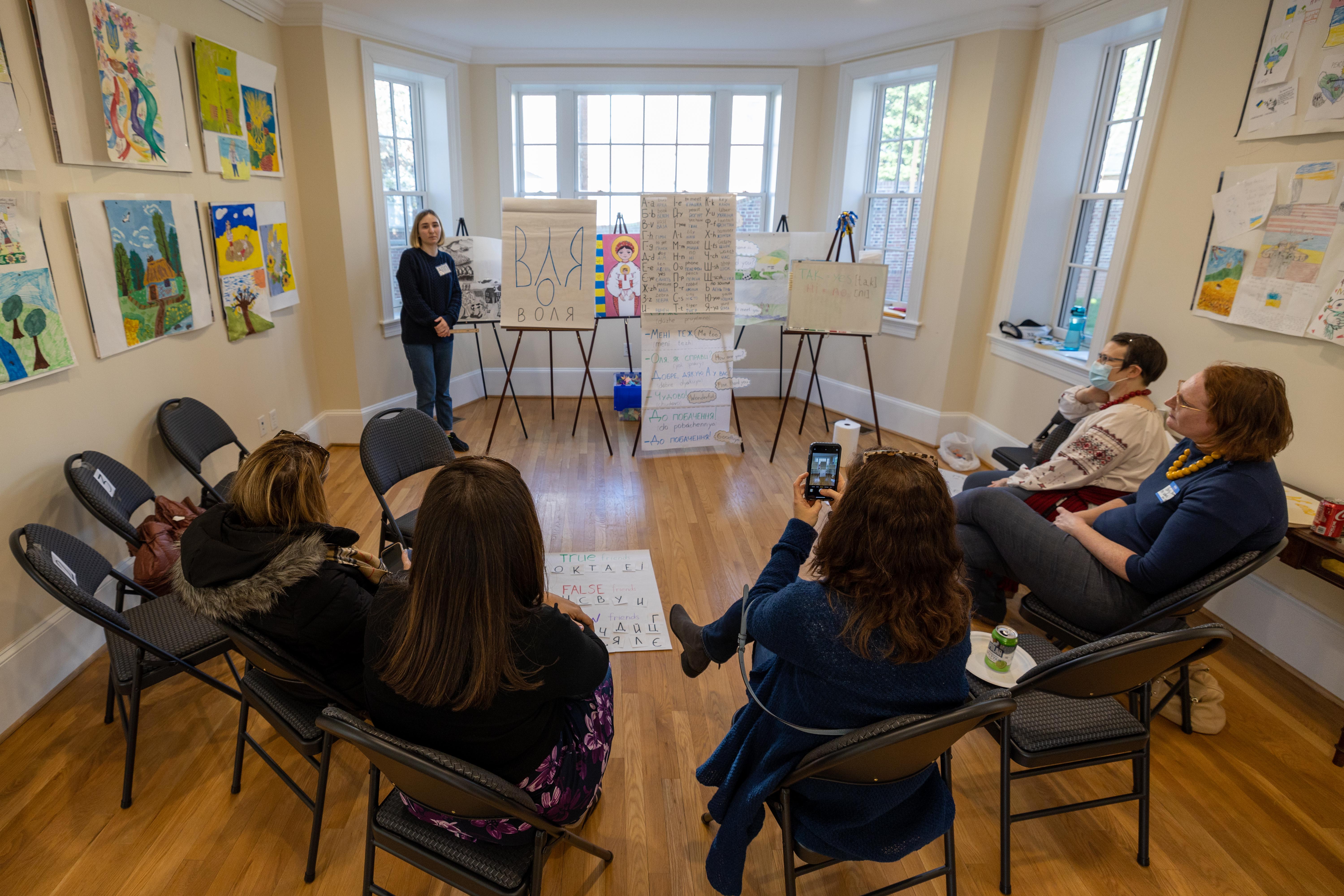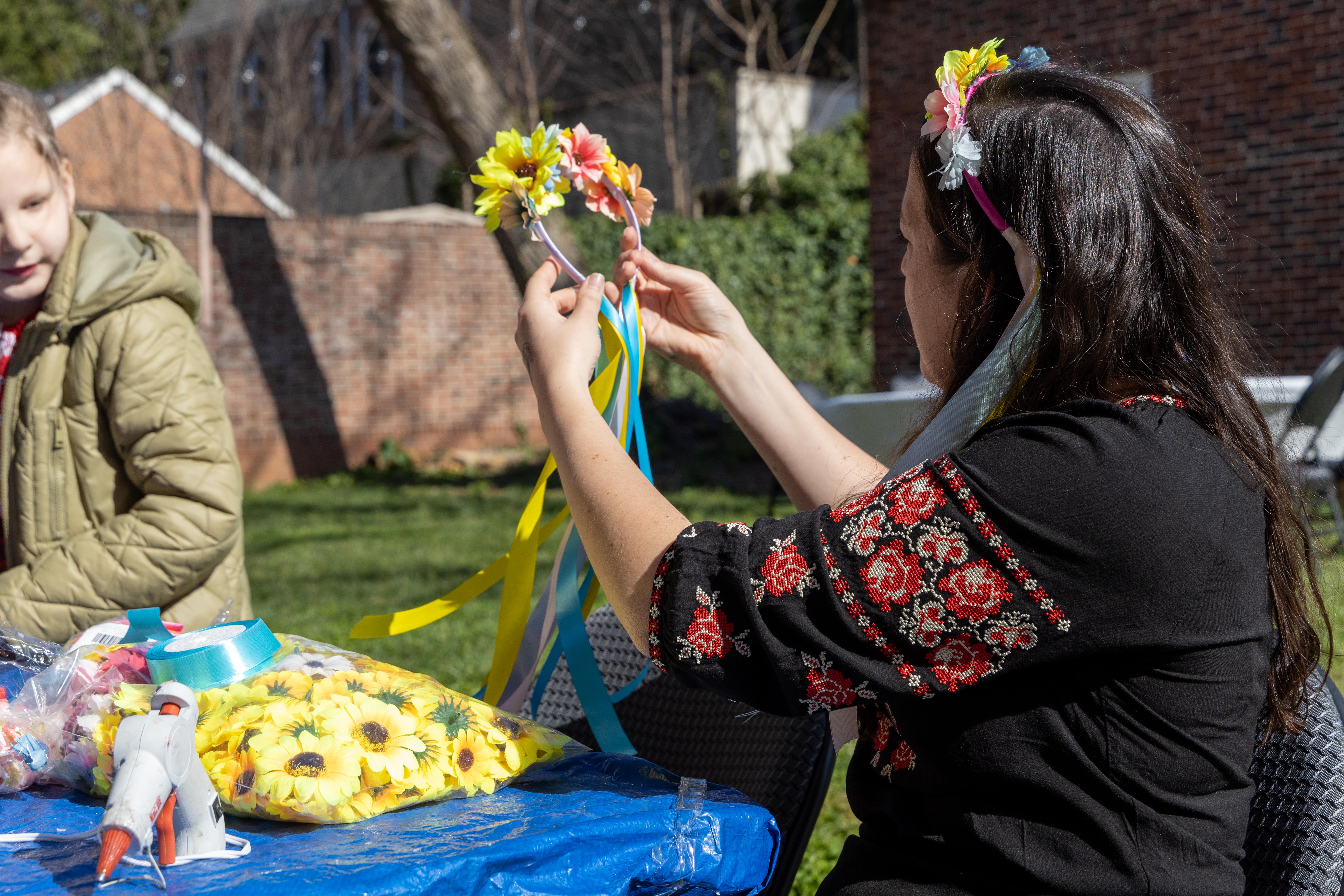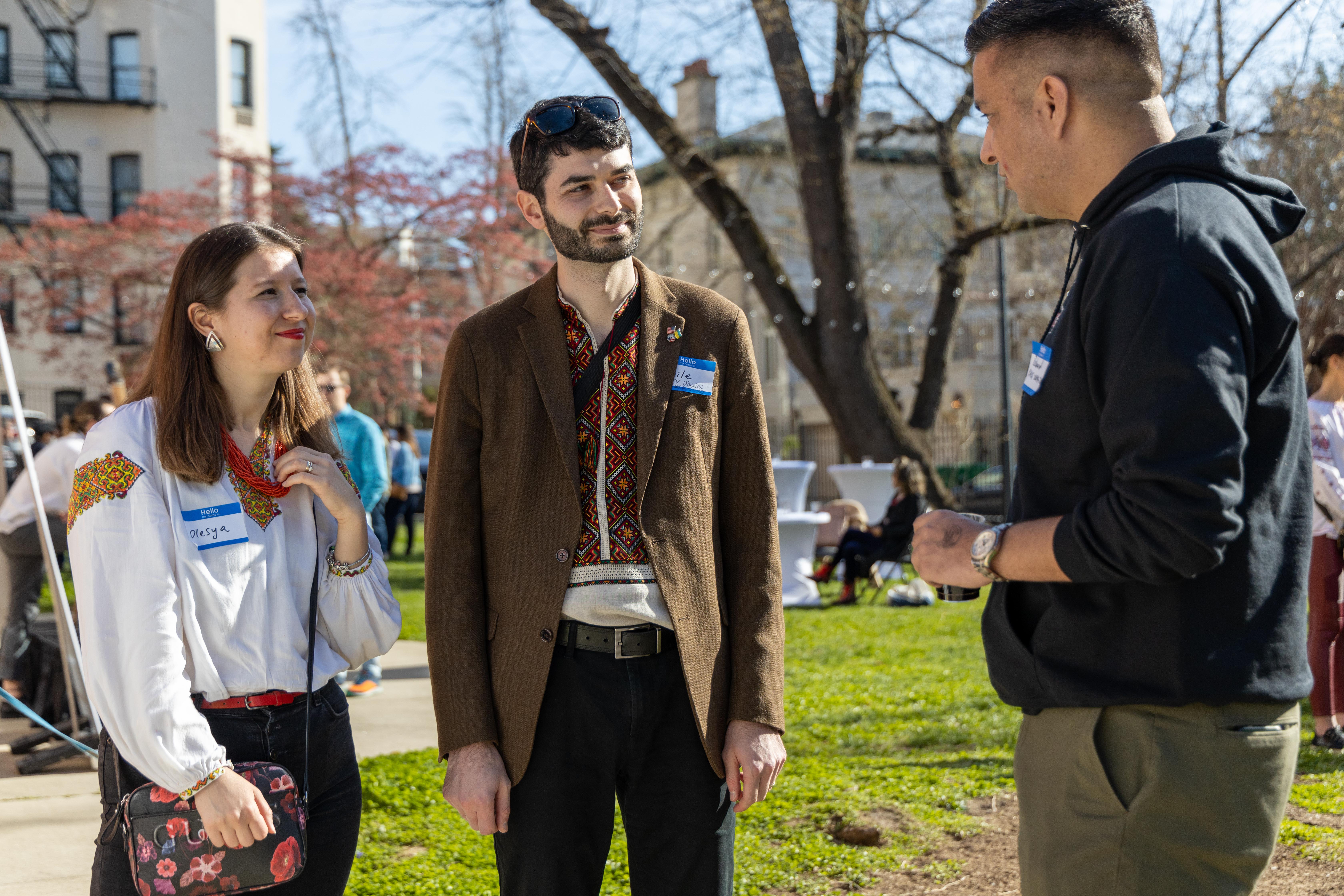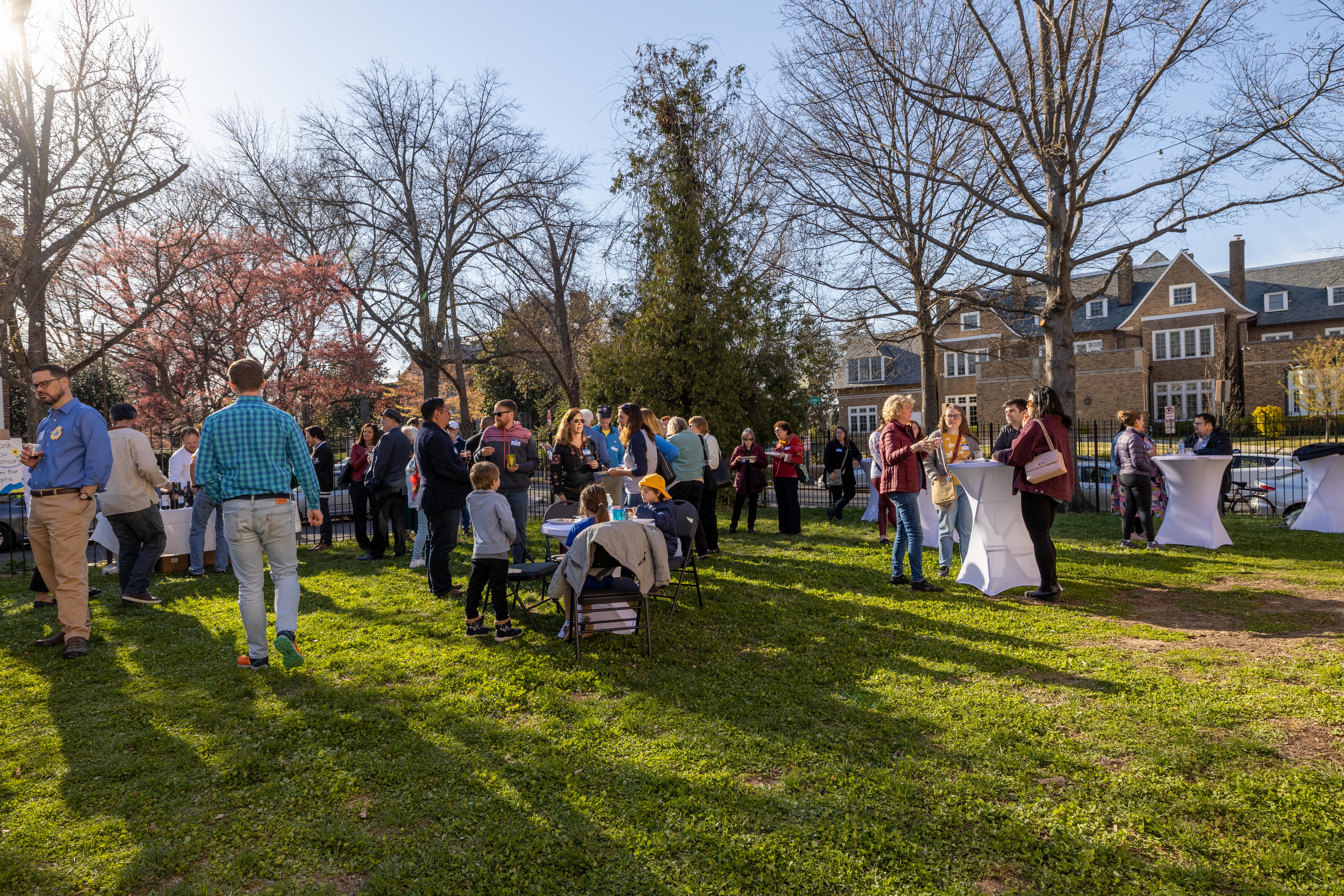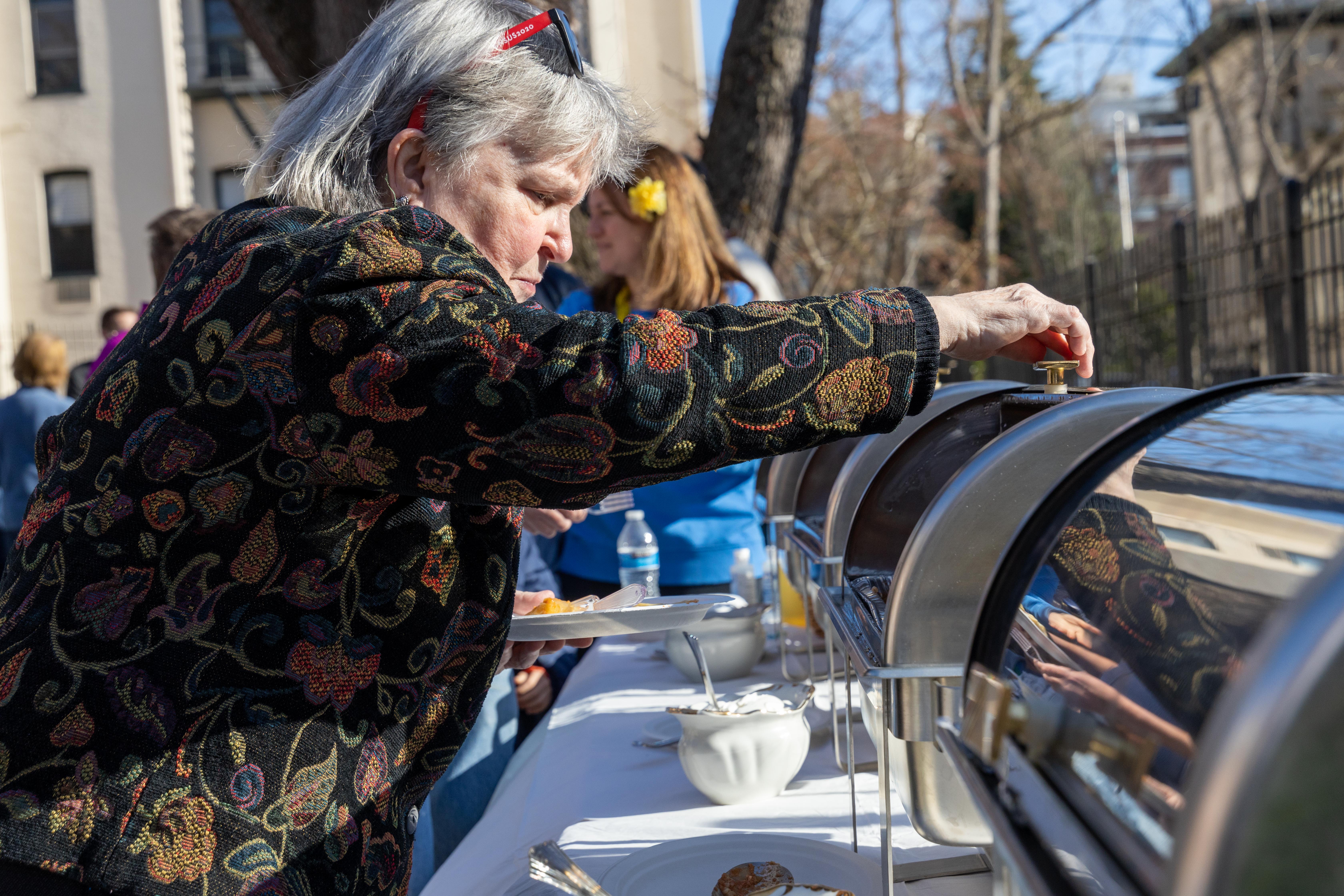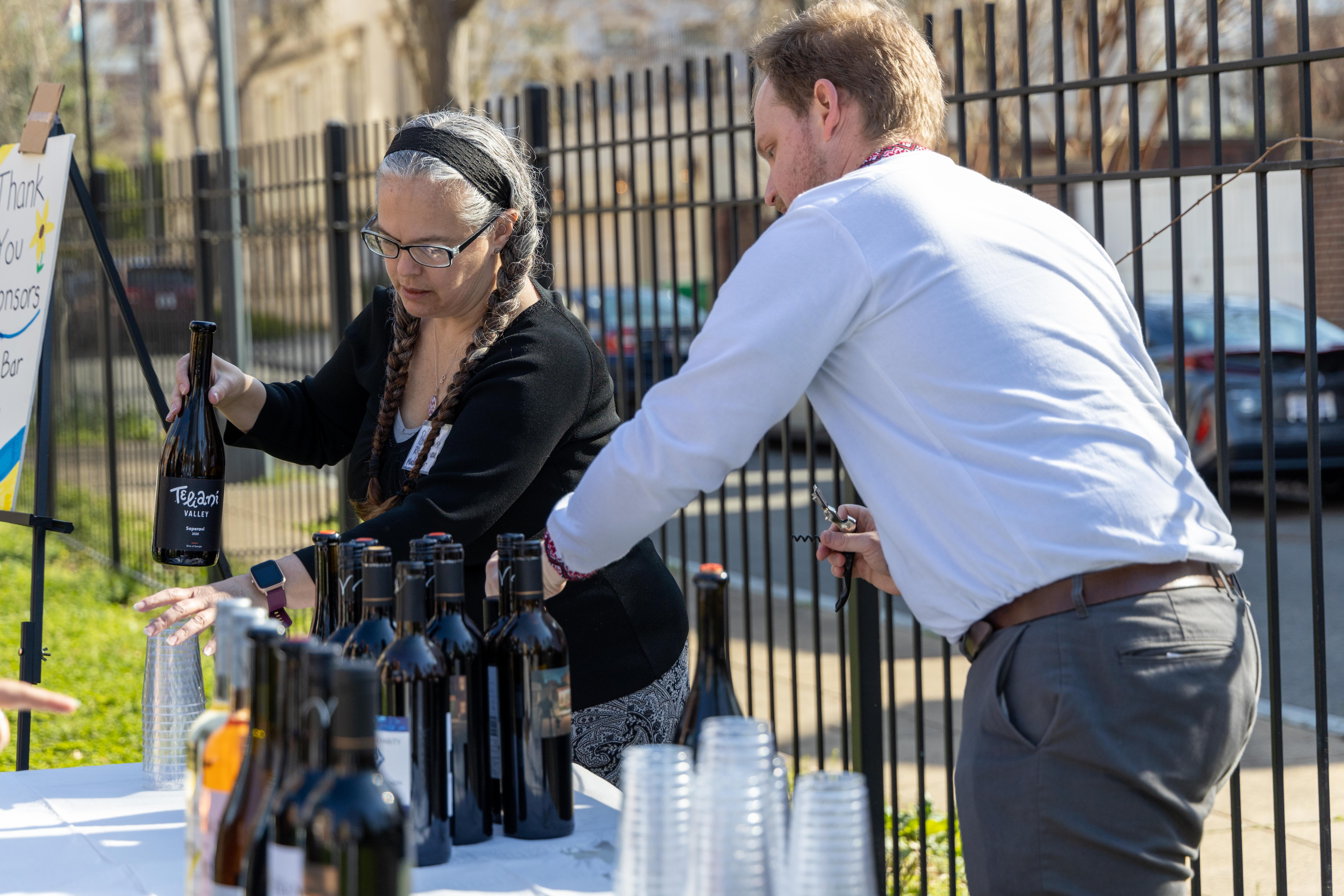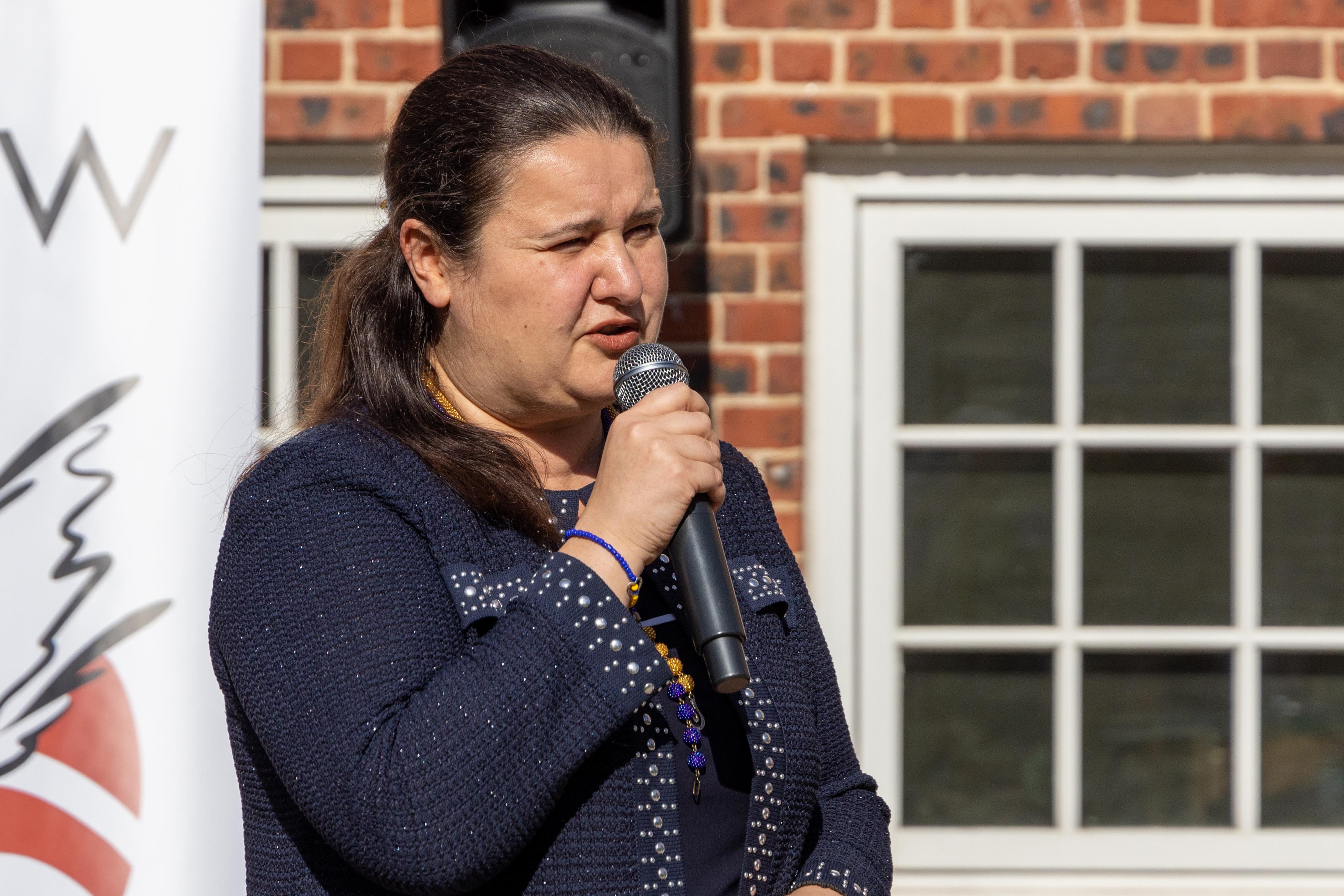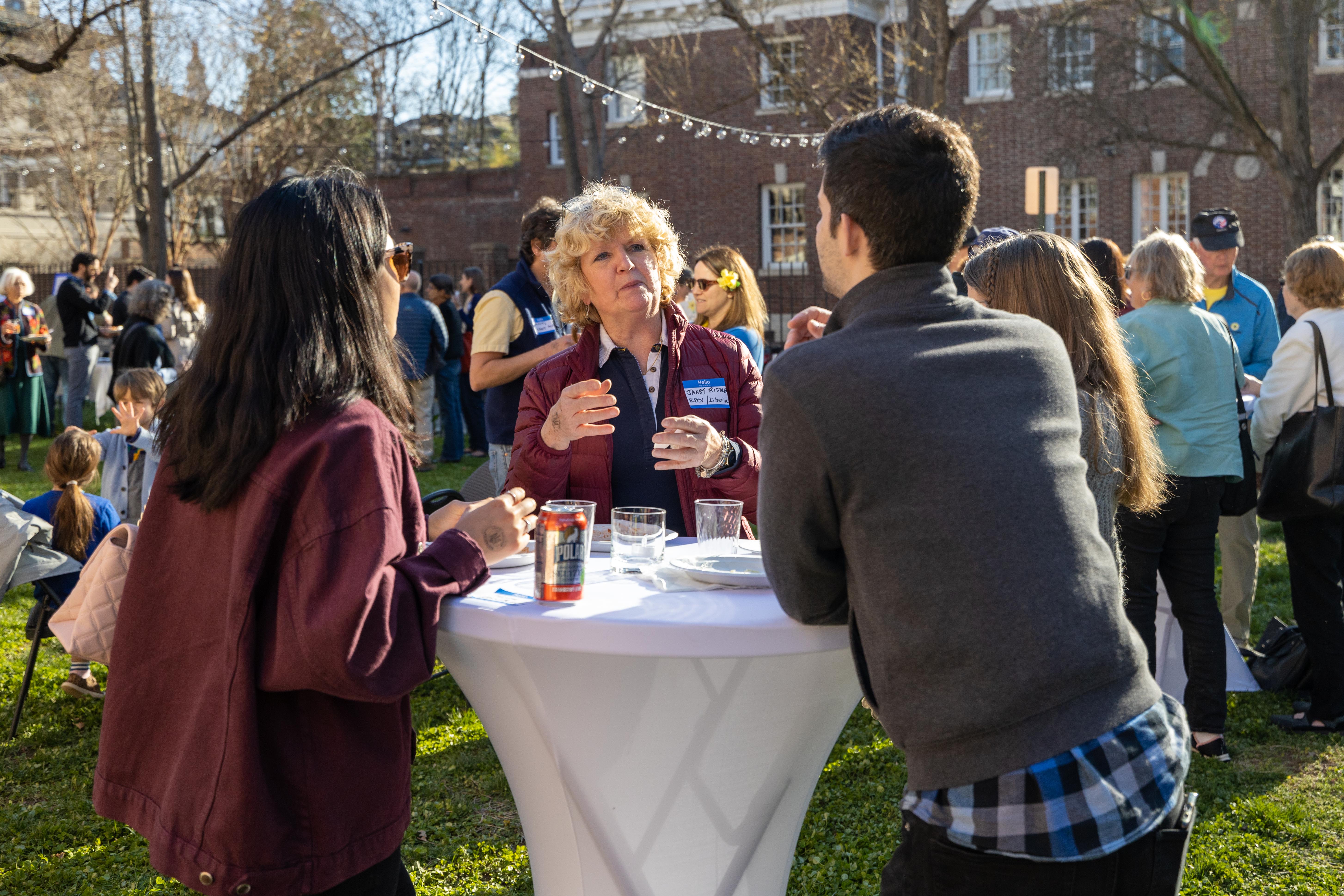 All photos by Tyler Lloyd (RPCV Burkina Faso)
---