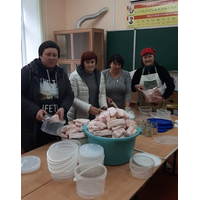 Peremoha is the Ukrainian word for Victory.
The Peremoha Mini-Grants program was launched in the summer of 2022 in response to the Russian military invasion of Ukraine. Returned Peace Corps Volunteers could apply together with a Ukrainian partner they had worked with in some way during their service. Funding priorities for the program included humanitarian aid to Ukrainian communities, and projects in alignment with sectors previously implemented by Peace Corps Ukraine: community development, youth development, education, and HIV/AIDS prevention and treatment. We are proud to share with you the stories of the Alliance's Peremoha grantees.
---
RPCV: Chris Smith, TEFL 2004-2006
Ukrainian Partner: Tetiana, teacher and volunteer
Region: Khmelnytska Oblast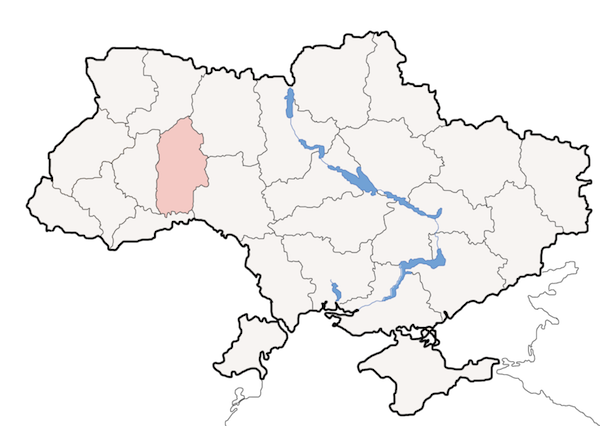 Grassroots volunteer efforts are a core part of Ukraine's response to the Russian military invasion and resulting humanitarian crisis. RPCV Chris Smith used a Peremoha Mini-Grant to support the impressive volunteer work of teachers at the lyceum where Chris once served as a TEFL Volunteer. The teachers there have been mobilizing since February 2022 and providing portable, preserved food for delivery to areas experiencing food shortages due to acute conflict.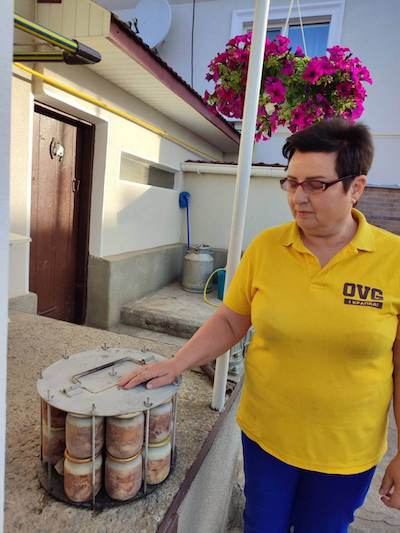 A volunteer dressed in Ukraine's national colors receives jars of stew to preserve.
The teachers donate their time to collect food and jars from the community and prepare nourishing meals like meat stew and shelf-stable dried breakfast pouches. Once ready, the preserved food is stored at the lyceum, where national volunteer groups pick it up and deliver it to eastern Ukraine and other places in need.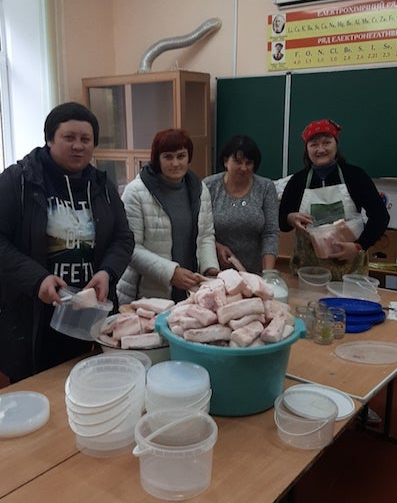 Preparing salo, or cured pork fat, a nutrient-dense staple of Ukrainian cuisine that requires no refrigeration.
While many ingredients were generously donated by volunteers and local residents - some even giving vegetables from their home gardens - funds were needed to purchase jars, lids, and fuel for transportation, along with harder-to-get items like meat and salo, which were purchased at a discount from supportive local vendors. With Peremoha grant funding, the volunteer team was able to prepare 853 jars of stew and approximately 90 liters of salo. All of this food was then transported to some of the hardest-hit places in eastern Ukraine.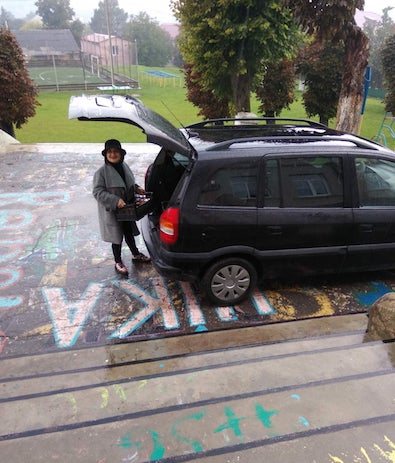 Loading up food for delivery to those in need.
According to research by the World Food Programme, approximately one in three Ukrainians faces food insecurity, with the situation being worse in the south and east of the country due to sustained attacks. Half of the people remaining in these areas are food insecure, and those who have been displaced face an elevated risk of hunger as well. Efforts like the one organized by Tetiana and her fellow lyceum teachers are lifelines that bring food to where it is most urgently needed.
---
The RPCV Alliance for Ukraine is able to make grants thanks to proceeds raised by sales of the Babusya's Kitchen Cookbook and your additional donations. Please give today!
---
---