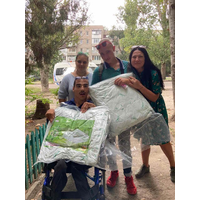 Peremoha is the Ukrainian word for Victory.
The Peremoha Mini-Grants program was launched in the summer of 2022 in response to the Russian military invasion of Ukraine. Returned Peace Corps Volunteers could apply together with a Ukrainian partner they had worked with in some way during their service. Funding priorities for the program included humanitarian aid to Ukrainian communities, and projects in alignment with sectors previously implemented by Peace Corps Ukraine: community development, youth development, education, and HIV/AIDS prevention and treatment. We are proud to share with you the stories of the Alliance's Peremoha grantees.
---
RPCV: Violet Esipila, Youth Development 2017-2019, Response 2019-2020
Ukrainian Partner: Olena, advocate and leader of NGO "Smile of a Child - Inclusion Mykolaiv"
Region: Mykolaivska Oblast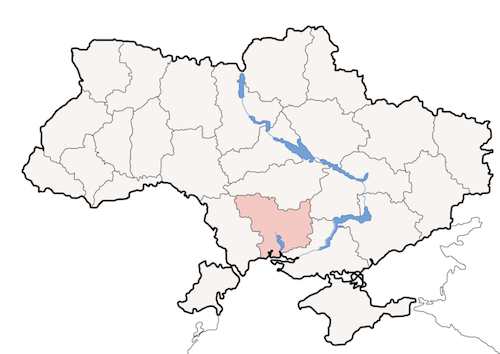 After completing two years of service in a small, central Ukrainian village, Violet Esipila continued her service as a Peace Corps Response Volunteer and moved to the large southern city of Mykolaiv. There, she worked with the organization Smile of a Child - Inclusion Mykolaiv to support parents and caregivers of children with disabilities. Today, Mykolaiv is on the front lines of the war with invading Russian forces. Since the beginning of the invasion, the city has sustained significant infrastructure damage. For many people with disabilities, leaving is not an option - evacuation is too difficult. Now, the coming winter brings with it the threat of living in damaged buildings without consistent power for heating.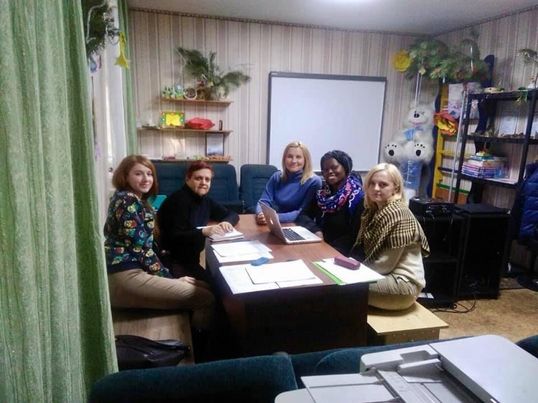 Violet (second from right) with the Inclusion Mykolaiv team during her service in 2020. Photo credit: Olena's son, Alex
From the very beginning of the invasion, Violet took action to support the team at Inclusion Mykolaiv. She helped them develop their online presence and raise funds to provide food and medicine.

"Prior to war, the parents and caregivers would receive free medication from local resources," she shared. "Because of the current war, all rehabilitation facilities are closed, majority of parents and caregivers have lost the financial resources to continue to provide resources for their children... they are worried about the
incoming winter and due to high gas prices for heating households."

To complement her direct fundraising, Violet applied for a Peremoha Mini-Grant and was awarded $1,500. The funds were used to purchase warm winter blankets from a domestic Ukrainian supplier who offered a discount on shipping. 50 families - clients of Inclusion Mykolaiv - received the blankets free of charge. Remaining funds were used to purchase medications.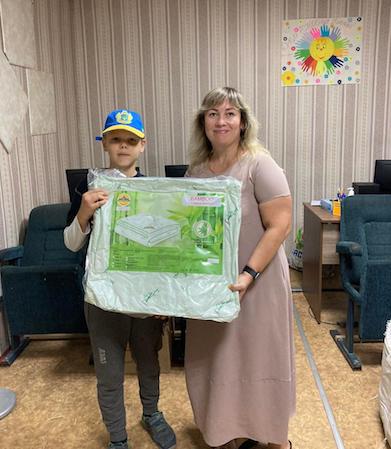 One of Ukraine's popular media outlets, Suspilne Media, published a Ukrainian-language news story about the project: Допомога волонтерів із США. Миколаївським дітям з інвалідністю подарували ковдри.

"Our building was damaged by shelling, but it didn't hit our floor - the windows are intact. But we're preparing for the possible cold weather. We ordered heaters, and the blankets we received today will be useful", shared a parent quoted in the Suspilne article.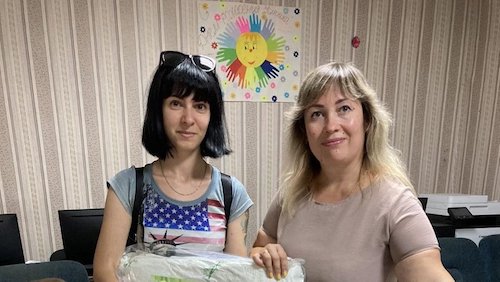 Photo courtesy of Smile of a Child - Inclusion Mykolaiv
Ukraine now faces what will likely be the most challenging winter since its independence in 1991. Organizations like Inclusion Mykolaiv, and the RPCVs that work with them, will have to continue to adapt and respond to what were once unimaginable circumstances. However, we know we are in it together.

---
The RPCV Alliance for Ukraine is able to make grants thanks to proceeds raised by sales of the Babusya's Kitchen Cookbook and your additional donations. Please give today!
---