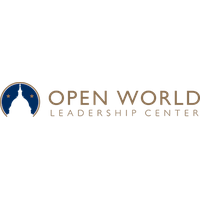 The Open World Leadership Center (OWLC) and Peace Corps Eurasia have held a symbiotic relationship for nearly two decades.
Since the OWLC expanded its prestigious professional exchange program to Ukraine in 2003, more than 3,400 up-and-coming Ukrainian leaders have visited the US, many of whom were counterparts of Peace Corps Volunteers. After a two-year hiatus due to the COVID-19 pandemic, the program is preparing to welcome its first in-person delegation in February 2022.
On December 13th, 2021, Peace Corps Ukraine staff, Roman Oleksenko and Oksana Shabas, along with RPCVs, Elena Krajeski and Dane Steeves, joined an illustrious group of American and Ukrainian leaders at the Open World Ukraine Facilitator Conference, where they presented on the role of Peace Corps Ukraine in supporting the Open World program.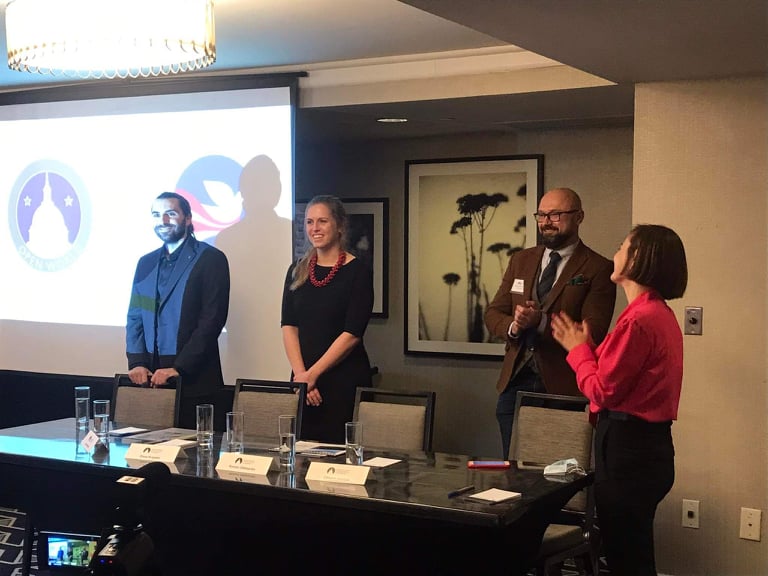 Left to Right: Dane Steves (RPCV-UA 2016-2018), Elena Krajeski (RPCV-UA 2015-2017), Roman Oleksenko (PC-UA staff), Oksana Shabas (PC-UA staff)
To participate in Open World, a citizen of a participating country must be nominated by a Peace Corps Volunteer, an American Embassy staff member, or a representative of an international aid organization, then go through a rigorous application and selection process. PCVs play a key role in helping to reach Ukrainian community leaders in relevant sectors, depending on the focus area of each delegation. For example, Elena (Group 48) nominated her counterpart, Volodymyr Storchack, in 2016 for the delegation of town mayors to Longview, Texas.
"[Volodya] returned to Khotyn with renewed enthusiasm for our municipal projects and more confidence in his English language skills. He also established relationships with fellow Ukrainian mayors that he still maintains today."




Open World delegation of Ukrainian mayors and councilmen visit the Public Works department facilities of Longview, Texas.
Photographed by Les Hassel of News-Journal
For RPCV Cortney Copeland (Group 51), the chance to nominate her counterpart, Ivan Podolian, and see him get accepted to the program was one of the highlights of her service.
"Ivan posted every day on social media about even the littlest things - the way the crosswalk signs looked, stories from his host family, the fact that he actually had to wear a suit for once! And he put together a whole public presentation to share his experience when he got back."
Today, Ivan co-leads the Cherkasy Urban Institute, an organization dedicated to researching and implementing global best practices in urban management to improve the quality of life in Ukrainian cities.
Each Open World delegation is accompanied by a facilitator who leads the group through their orientation in Washington DC, delivers them to their host organizations in various towns across the US, and provides translation to participants as needed. Roman Oleksenko, who manages the Peace Corps Ukraine Community Development program, is also a veteran Open World participant and facilitator. In fact, Roman has accompanied more than 15 delegations to destinations all over the US.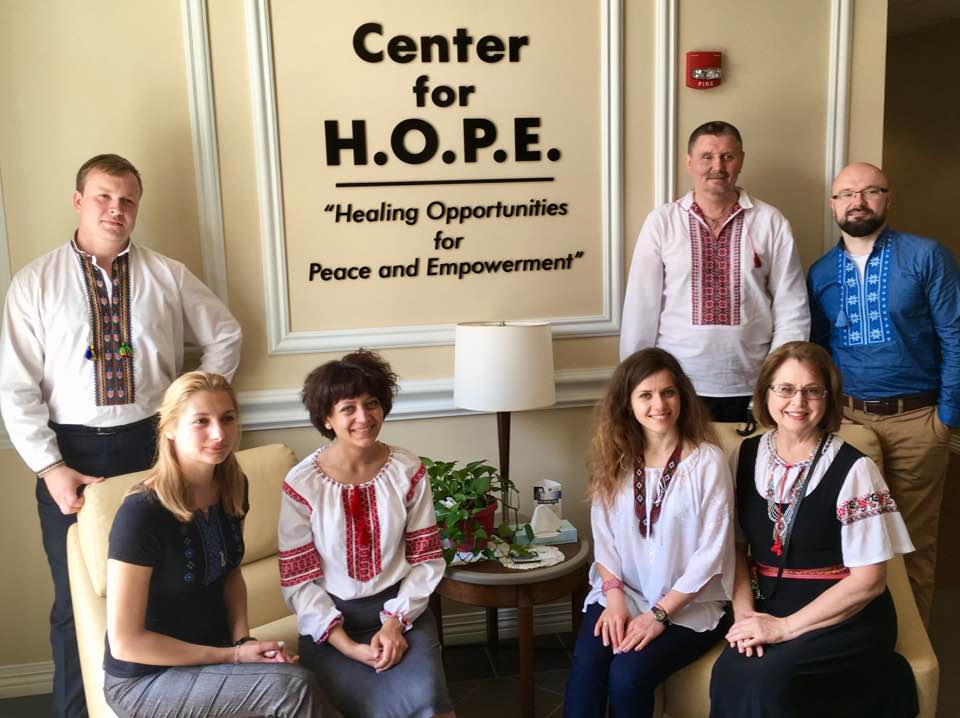 May 2017 Open World Ukraine delegation learning about services provided to women veterans by the US Federal government at the Batavia Administration Hospital in New York State. PC-UA staff Roman Oleksenko (right) has accompanied more than fifteen such delegations as a facilitator.
Peace Corps staff, prospective Volunteers, and many of RPCVs are eagerly awaiting the reopening of the Ukraine Open World program. Until then, consider participating in an exchange as a host family through one of the many programs through the Department of State.
---