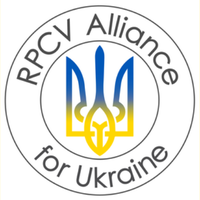 Moving Forward
"Be passionate and move forward with gusto every single hour of every day until you reach your goal."

~ Ava DuVernay
One definition of "momentum" is a force that keeps growing or building.
In this, the second quarterly update on equity and social justice work undertaken by the Peace Corps family, we look at recent and near future events and activities that provide fuel to the anti-racism force.
The RPCV Alliance for Ukraine
A major pillar of our 2021 Strategy for Equity and Justice Work Plan is "Incorporating Equity into Our Actions and Programming". This past quarter showed progress on that front in two ways.
In July, BIPOC Mental Health Month, the Connections Program invited Nia Velazquez Cortez, LMSW, (Group 51) to present "Self Care Practices: Techniques for Connecting with Yourself and Protecting Your Well-being".

You can watch the session recording and download the slides here. (Enter the passcode .Q@H1A=X to view the recording.)

The Alliance now has the beginning of a DEI Project Checklist to guide our Board and Committees in designing events and programs to meet the needs of all of our members. You can access the beta version here. It is definitely a work in progress, and we invite all comments and critiques.

Email us your thoughts and suggestions: allianceforukraine@gmail.com.

We can always get better, but we have to start somewhere!
Peace Corps Ukraine
Congratulations to four PC Ukraine staff for receiving an award from PC HQ! As reported previously, this spring Peace Corps mandated unconscious bias training for all staff worldwide. Our dedicated Ukrainian staff members, Valya, Volodya, Iryna S. and Natasha S. were recognized for facilitating this global training initiative. Molodtsi!
National Peace Corps Association
The NPCA has announced a few upcoming events that you will not want to miss:
September 23–25: The annual Peace Corps Connect conference is taking place virtually again this year. The entire program is always worthwhile, but if you only have time for one session, make it "From Peace Corps to Black Lives Matter: Striving for Allyship at Home and Abroad" on Saturday, September 25th from 1:15 pm-2:45 pm Eastern Time. This interactive session promises to tackle tough topics of racism, unconscious bias, and allyship — as those relate to experiences both during and after Peace Corps service.

Register here: Peace Corps Connect 2021.
Peace Corps Headquarters

Celebrating the contributions of an amazing Black woman, the Peace Corps honored Carol Anne (Aziza) Reid with the 2021 Lillian Carter Award. Read the announcement here.
Congratulations, Aziza!
---