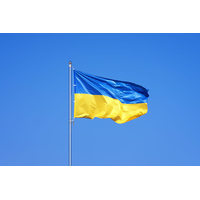 The Alliance for Ukraine is partnering with Ukraine Stories - a group of authors who have partnered with citizen journalists, refugees, and reporters in Washington DC, Europe, and on the Ukrainian border with Moldova to bring first-hand stories about the Ukrainian experience. Subscribe to their substack to keep up to date with their stories. The below article was written by Ukraine Stories reporters.
The invasion of Ukraine was an all too familiar sight for Kirill and his family and a reminder that Russian aggression has a long history in Ukraine. Edited for clarity and concision by: Clary Estes.
These days, there are a huge number of stories about the Russian invasion told by the Ukrainians living through it. The topics presented in these stories may vary, but their terrible essence remains true: war is hell. For my part, I would like to add my story to the collection. Perhaps some of my fellow Ukrainians will find echoes of their personal history in my account, and maybe it will inspire them to share their experiences of this terrible war as well.
My wife and I were victims of this war long before February 24th, 2022. We come from a small town in the East of Ukraine called Sloviansk, located in the Donetsk region. At the beginning of 2014, we were both 23 years old. I had just graduated from university and we had big plans to build a strong family and continue our lives in our small but cozy hometown. Around March of that year, we found out that we would have a baby and eagerly began to plan for the future. But unfortunately, everything changed on April 13, 2014, when that morning some "green men" seized the police department, the city council, and the Security Service of Ukraine in Sloviansk. Everything happened so quickly that no one had time to understand anything. A month before, we had watched with some excitement the events in Crimea, which had been seized by the same "green men." These men had invaded the region without any identifying marks. But Crimea was so far away that the events we watched unfold seemed absurd and unreal. It was unfathomable that anything like that would happen in Sloviansk... until we found ourselves in the same situation.
After the invasion, we lived in our captured city, which was now being run by the so-called "People's Militia of Donbas." We thought that this absurdity would have to end soon and we could return to our former normal life. But alas, fate had other plans in store for us. While we lived under this regime, a lot of things changed in the city: Ukrainian symbols were banned, Ukrainian channels were turned off and Russian channels were connected, power was changed to bandit formations, and any attempts to object to the established regime were quashed. Oftentimes, dissidents were never seen again (sometimes they would turn up lifeless with their throats cut in riverbeds). The people of Sloviansk were inundated by Russian propaganda from every corner. Unfortunately, the propaganda was effective. People began to believe that the "green men" really had come to save them from the "Kyiv Nazis", who would soon come here and begin to "rape women and eat children." Most of the population, who did not have access to the Internet, only a TV, began to believe in the power of the "people's" referendum to recognize the independent Donetsk People's Republic.
I can't say exactly how long this went on, but after maybe three to four weeks, the Ukrainian army arrived at the border of Sloviansk to prevent the establishment of the regime in the region. Provocations with the Ukrainian military by the "green men" began. This went on for several months. My wife was already in her third or fourth month of pregnancy. During this period, we could not sleep at night. The noise from the constant shelling kept us awake and in a constant state of stress. Rest was never possible before four or five in the morning when the shelling would abate for a period. As a result, our strength began to fail us. Therefore, at the end of May, we decided to go to Kharkiv after a friend of mine invited us to visit for a few days and get a little rest and relaxation.
However, due to the increased and intensified fighting in Sloviansk, we ended up staying in Kharkiv for two months. Luckily, I managed to find a job and an apartment in just one day. The people of Kharkiv met us halfway when it came to our resettlement. I was and am incredibly grateful. My wife registered her pregnancy and she was well cared for, despite the fact that there was a huge influx of people from the Lugansk and Donetsk regions. Two months later, when the separatists left Sloviansk, Kramatorsk, and Konstantinivka, and settled in Horlivka and Donetsk, we decided to return home to our parents. But the idea of returning to Kharkiv and beginning our life there was now an idea I could not get out of my mind. Eventually, we moved there.
Eight years have passed since the initial conflict in 2014. We have two children. Life improved. And by 2022, we had slowly begun to recover and get back on our feet — then the February 24th invasion came. We now find ourselves right back where we were in 2014. The only difference now is that this invasion is on a much larger scale. Now we are overwhelmed with the sense that there is no safe place in Ukraine to hide from rocket attacks. Again, we are faced with the uncertainty of what will happen to our family today, tomorrow, or the next day. Again we can't sleep at night because of the fear that the "Russian world" will fly to our house and kill us. Again, we find ourselves fleeing to strange lands just to get away from artillery and aviation fire. Again, we feel helpless to influence the situation in any way to make it all stop.
On February 26, we left Kharkiv and returned to Sloviansk to visit our parents. There were fierce battles around Kharkiv, and we barely got out of the city. Our vehicle traveled amongst broken Russian military equipment and, unfortunately, civilian cars in ditches. Halfway to Sloviansk, we met a column of Russian military equipment, but we drove past them. We slowed down and turned on our caution lights. Luckily, they did not touch us.
We stayed with our parents in Sloviansk for about a month and a half. During this time, many things happened throughout Ukraine — many terrible things. But I could only concern myself with the safety of my family. We carefully monitored the situation in cities like Izyum, Mariupol, and Severodonetsk because from these three directions the rashists (From the concept of rashism, an analog of Russian fascism.) could break through the defense of the Armed Forces of Ukraine and go to Sloviansk. We made the decision to leave Sloviansk and go further into the Central part of Ukraine when the rashists captured Izyum. Again, we collected only what was necessary and retreated west. Fortunately, despite the war (or perhaps in response to it), the good and kind people of Ukraine were ready to help at a moment's notice and in any situation. For example, my colleague from work sheltered us in his apartment, which is in relative safety and far from the hostilities. But there are no safe places in Ukraine anymore. Our parents still remain in Sloviansk and do not want to evacuate and give up everything they worked for throughout their lives.
The tragedies of Bucha, Irpin, Mariupol, Severodonetsk, Liman, and many other cities are heartbreaking examples of the Russian genocide of the Ukrainian people, on display for the world to see. This only increases the feeling of hatred in every Ukrainian for everything Russian.
At different moments during the war, we've experienced different feelings: helplessness, anger, sadness, hatred, and joy for the small victories of our country. In order not to drown in the overwhelm of our feelings, we find strength in ourselves and each other. We want nothing more than to survive and win this war. My family, my work, and helping those in need are my driving force. After all, in order to stand against such a huge and seemingly inhuman enemy, we need to unite like never before. We need to become one.
I believe in the Armed Forces of Ukraine. I believe in our ability to help each other. And I believe we will win! Glory to Ukraine!
---