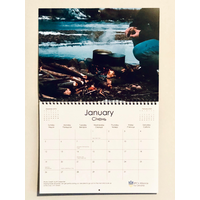 Help celebrate the 30th anniversary of the Peace Corps in Ukraine by submitting up to three photos of the people and places of Ukraine.
We are now accepting photo submissions for the 2022 "Treasures of Ukraine" 30th anniversary calendar featuring photos from Returned Peace Corps Volunteers, PC Ukraine staff, and counterparts. We hope this calendar will reflect the vibrant history of Peace Corps Ukraine over the past 30 years!
Photo submission instructions:
Please send image files and a completed

photo release form to Michael Dixon (madixon1166@gmail.com) by July 31, 2021.

Images should be in jpeg format.

Resolution of 5 megapixels preferred.

Please provide your name, the location, and year of the picture taken with a short description of the scene or how it made you feel.
Photo selection:
We are looking for a range of photos from the first days of Peace Corps Ukraine to the present.

Photos will be selected by a calendar subcommittee of the RPCV Alliance for Ukraine. You will be notified if your photo is chosen.
The photo submission deadline is July 31st, 2021.
Calendars will be available for purchase after November 1st, 2021.

We look forward to seeing the photos and memories you share!
---