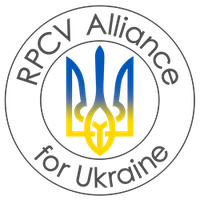 In November 2020, the NPCA published Peace Corps Connect to the Future: A Community Report on How to Reimagine, Reshape, and Retool the Peace Corps for a Changed World. The first of the report's main points states, "The Peace Corps community must be a leader in addressing systemic racism".
After closely reviewing the report, the RPCV Alliance for Ukraine wrote a letter to NPCA leaders to share additional recommendations on addressing systemic racism within Peace Corps. This letter is based on the experience and work of Ukraine Volunteers, especially the Black Volunteers and allies who crafted a list in 2019 of changes necessary for the safety of Black and POC Volunteers in Ukraine. We hope you will read it as well and keep breathing life into these ideas.
NPCA President Glenn Blumhorst responded with praise for the Alliance's "exemplary work with Peace Corps Ukraine to implement reforms and improvements in the field". We are sharing Glenn's words with you because it is your efforts that drive this work forward: "Your accomplishments are a model for other country-of-service affiliate groups and we will encourage them to build on your example. Working together, we can help ensure a safe and productive environment for BIPOC Volunteers and demonstrate solidarity with our Peace Corps host countries."
You have challenged the Alliance to step up, take action, and be a leading voice in conversations about racial equity and the future of Peace Corps. We thank you, and welcome your efforts to keep the conversation going and the changes coming.
---