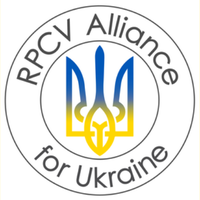 2022 RPCV Ukraine Impact Results

Russia's full-scale invasion of Ukraine a year ago has brought death, destruction, fear, and worry to our friends, families, and communities. While so many horrible things have happened to our beloved Ukraine and our second families, there has also been sustained bravery, kindness, support, and resilience.

Here at the Alliance, we wanted to better understand the ways in which our communities were helping one another, and so a few months ago we began circulating two surveys: one to track financial fundraising and another to calculate non-monetary support.

As of February 2023, we received 52 responses from all 4 sectors (TEFL, Youth Development, Peace Corps Response, and Community Development) and representation from across the country. We have collected qualitative and quantitative data showing the impact of our community in its support of Ukraine.

Some quick stats to understand our impact:
80% of respondents worked up to 15 hours per week in support of Ukraine

Over 75% of respondents donated their own money

20% of respondents served as a panelist of presenter
While the report delves into more detail about the work the RPCV community has done, it is important to note that we are certain our community of helpers is larger than these 52 individuals. The Alliance is looking for ways to continue to capture Ukraine RPCV impact and we look forward to any ideas or contributions. If you want to learn more about the impact committee or have ideas on how to help collect data,

please reach out to us

.
RPCVs Devon McGuinness and Natasha Wanchek volunteered countless hours to construct, monitor, and analyze these surveys and their results. They also put together a beautiful report highlighting the key data points through impactful visuals. The RPCV Alliance Board and members send a heartfelt THANK YOU for the work you did capturing the impact of our community. To download the full report, click the button below.
---